As of 9:28 we have a 4-year-old.
4 years. How has it been that long!?! How are you 4 years old already, GG???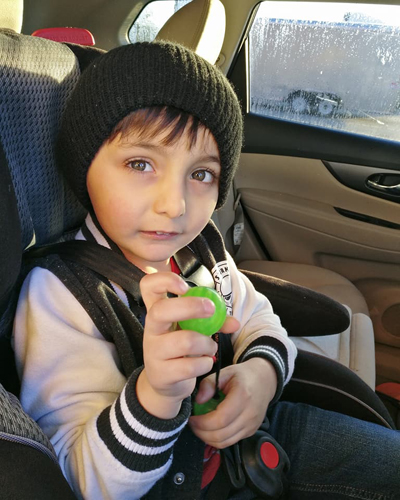 Gregory,
God placed you in my life and in my arms that day 4 years ago and I'm so thankful that He let you stay with us. You had my heart before you even took your first breath. I know that I've never done anything in my life to deserve YOU, just as I've done nothing to deserve God's ultimate sacrifice and forgiveness and I will be thankful my entire life for YOU, our miracle.
You are smart – the smartest little "big" boy I know. You understand so much and the things you don't "get" just yet you strive to understand until you do. You are kind and compassionate, loving and caring – you love saying "I love you" and giving hugs and kisses. You are stubborn – you know what you want and you don't let anything hold you back. You are handsome – the most beautiful little boy I've seen in my entire life. You have such an amazingly sarcastic sense of humor – a perfect mix between mommie and daddy.
YOU are my heart. I would walk through fire for you. The day you were born was the day that I began to fully live. I am so proud of the little "big" boy that you have become and so excited to see the bigger boy you will grow into. It breaks my heart when you talk about getting bigger and being as big as daddy because I know that that day will come so much sooner than I'm prepared for, but I know that we are raising a man that will be so much more than even we can imagine.
Before you were born, this was (and will always be) my prayer for you:
"God, I pray that Gregory is independent, that he is a leader among men. I pray for integrity. I pray that he has a heart for YOU and a heart for others, that he would help those in need. That he would stand up for his beliefs. I pray that he would also stand up for those that cannot do so for themselves. That he would be kind, gentle, loving and firm. Lord, I pray for his happiness. I pray that he does mighty and wondrous things in Your name." I will never be able to express to you just how much my love for you is! I love you as much as the sky and more. I love you to the moon and back x infinity!!
​
All my love,
Mommie
Diona is fueled equally by passion and coffee. She spends her days with God, her family, her farm animals & the beauty of nature. In her free time she loves capturing moments that make you wish you could freeze time or at the very least, slow it down!